From Booking to Boarding: How to Tackle the Most Common Travel Agent Challenges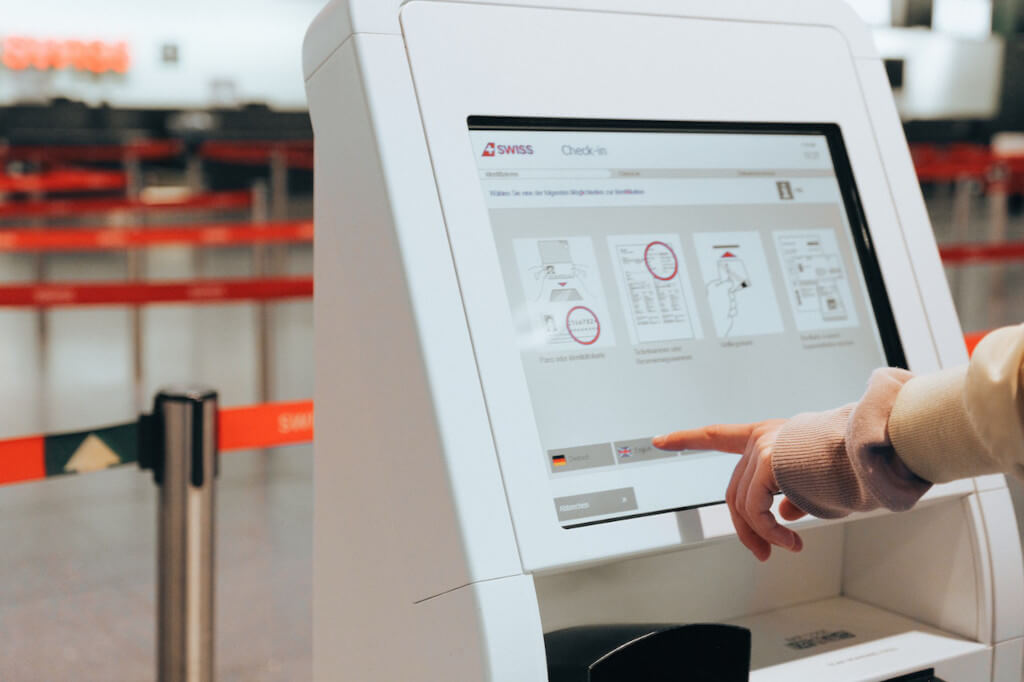 Tired and irritated vacationers can always count on a new set of problems to encounter each holiday season. This is where the services of a professional travel agent become invaluable. It can be a game-changer for customer experience to have a BPO (Business Process Outsourcer) manage customer support for your travel business. This can lead to new revenue streams and improved customer satisfaction.
There has been a 6% increase in vacation spending since the pandemic began. That's good news for people working in the travel industry, which has been hit particularly hard by the current global health crisis. Recent macroeconomic factors, such as skill shortages, supply chain strategies, power prices, and inflation, are expected to continue to influence business travel; however, it is expected that global business travel will not fully recover to pre-pandemic levels until 2026, though it is still steadily increasing. With things looking up, we polled our own professional travel agent teams to find out what concerns our clients have the most.
Confusion Regarding Reservations
Organizing a trip can be a hassle. And just getting started with the process of booking a trip can feel like an insurmountable task. Routing and scheduling issues can be mitigated with the aid of knowledgeable agents who streamline operations and identify and address problems in advance. What about the customers who have last-minute adjustments? Having seasoned agents on staff who have been to the same locations can do wonders for calming anxious customers.
Modifications/Cancellations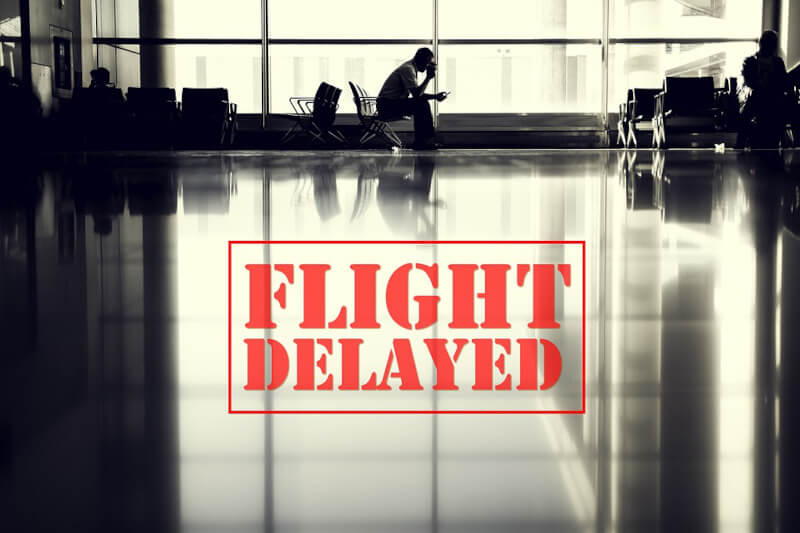 Things may and will go wrong at any time after a client has started a journey. Customers are more likely to remain loyal to a company and its products if their inquiries are answered quickly and empathetically. Proactive communication goes a long way toward ensuring customers stick with your company, especially if agents are aware of potential problems in advance, such as Heathrow's recent luggage debacle. You should also know what the most frequent problems are that tourists face right now. Among the most common reasons for customers to contact our travel agency is to get assistance with:
Taking off at an ungodly hour
Incorporating more time into trips
Unable to board
Lack of ability to make a connecting flight
Establishing and Upholding a Reliable Web Presence
Making sure their online presence is solid is one of the most important things a travel agent can do. Having a site alone won't get you noticed in today's ruthlessly competitive environment. There's no denying that a website is a reflection of your company's internet presence. Nevertheless, if your website isn't mobile-friendly and able to take bookings and answer questions quickly and easily, you can forget about ever becoming successful. Don't lose heart; by reading on, you can learn how to make your goals a reality. Just remember the following suggestions:
You need to create a mobile-friendly, feature-rich site with a focus on the needs of travelers.
Enhance your spending on organic search engine optimization and content promotion. Click here for more information.
Join forces with a well-known taxi-sharing service that has a robust online presence and a popular mobile app.
Handling Multiple Entries of the Same Data
As a travel company, you no doubt receive a plethora of information from a variety of channels, including your website, call center, social networks, distributors, and so on. Further, it necessitates duplicating data, which in turn necessitates duplicating the very same customer profile twice. While eliminating duplicate information from multiple lead sources is not difficult, it will require a significant investment of your time. In addition, you'll need to be able to effectively communicate both within your team and across different organisations.
Controlling Costs
When handling finances manually, it's difficult to keep track of every single dollar. Like any other industry, the travel industry must invest heavily in areas such as marketing, technology, client service, and more. Furthermore, it is prudent to set aside some savings for unforeseen circumstances. But how do you ensure that your company's finances are in order? A state-of-the-art tool for managing budgets is a must. All of your account receivables and reports can be managed from a central dashboard in your expenditure tracking software. With the dashboard's handy import feature, keeping track of recurring expenses is a breeze. In addition, you can organize your data into countries and conduct reports by region.
Incompetent Administration of Operations
Inefficient management of your day-to-day operations can lead to serious complications. Because of this, most owners of travel-related businesses find it challenging to deal with reservations, customer requests, etc. Better management control is essential for providing both exceptional and standard service. However, how can this be done? For help, check out the hints below: Give easy jobs to outside companies. Create a system for managing your company that works well. You can boost the quality of your service operations by adopting a strategy for digital transformation.
A Drop in Online Trustworthiness
Clients use their smartphones and other portable devices to access the Internet and look for the finest travel companies in their area. Travel companies that want a piece of this market will spend heavily to improve their visibility online and establish trust with this demographic. But in doing so, the agency risks losing online legitimacy, especially with its website. The best way to get around this problem is to build mobile-friendly sites, focus all of your online content on travel, use SEO and content marketing tactics, and maybe even team up with a ridesharing service like Uber.
A Very Expensive Blunder
From the perspective of a travel agent, we understand the difficulty of juggling multiple vendors, currencies, client and vendor payments, due dates, and so on. Wouldn't you agree that maintaining positive partnerships with one's suppliers is crucial to a company's success? Do you believe that continually paying them late or in the incorrect amount will inspire them to create an excellent one for you? No way, no how!
A Complete Waste of Time
In most situations, tour operators waste time trying to track down details like the itinerary developer, supplier payment dates, and customer requirements. When planning a trip, it's important to locate reliable service providers who can meet the needs of the client at competitive prices and with clear profit margins. There are better ways to spend your time.
How can BPO Services Assist Travel Agents with all of the above?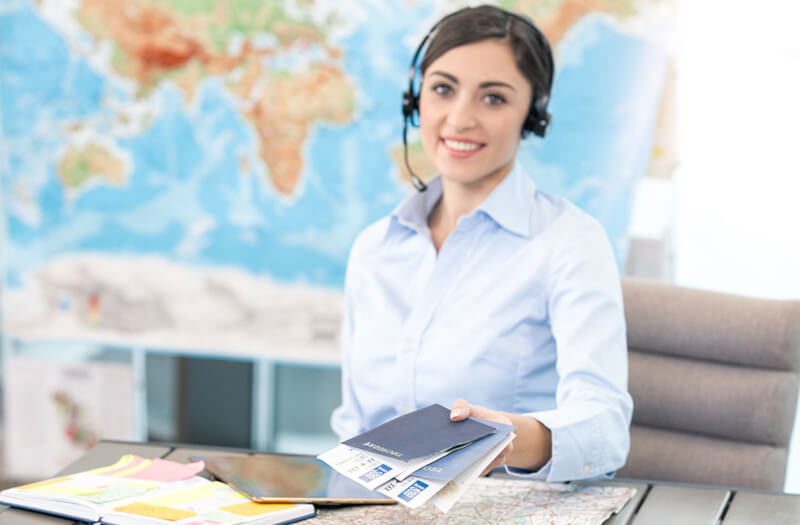 The quality of the customer's experience has risen to become the single most important factor in retaining customers. Providing excellent customer service is crucial to keeping your current clientele happy. It's a great way for companies to meet and interact with brand-new customers:
Taking the initiative to talk to people
Recruit seasoned reps who are familiar with the regions they will be supporting.
Issue prompt responses to open concerns.
Assist customers even after their trips have ended.
When something goes wrong on the road, what do you do? When customers are under pressure, it's comforting to know they can rely on their agents. Your company can benefit greatly from the addition of a skilled outsource travel agent service provider because of the increased potential for developing loyal, long-term customers. Get in touch with the professionals at P3People, a South African telemarketing company that can help you with all of your travel agency issues.