Growing Your Business On Facebook Made Easy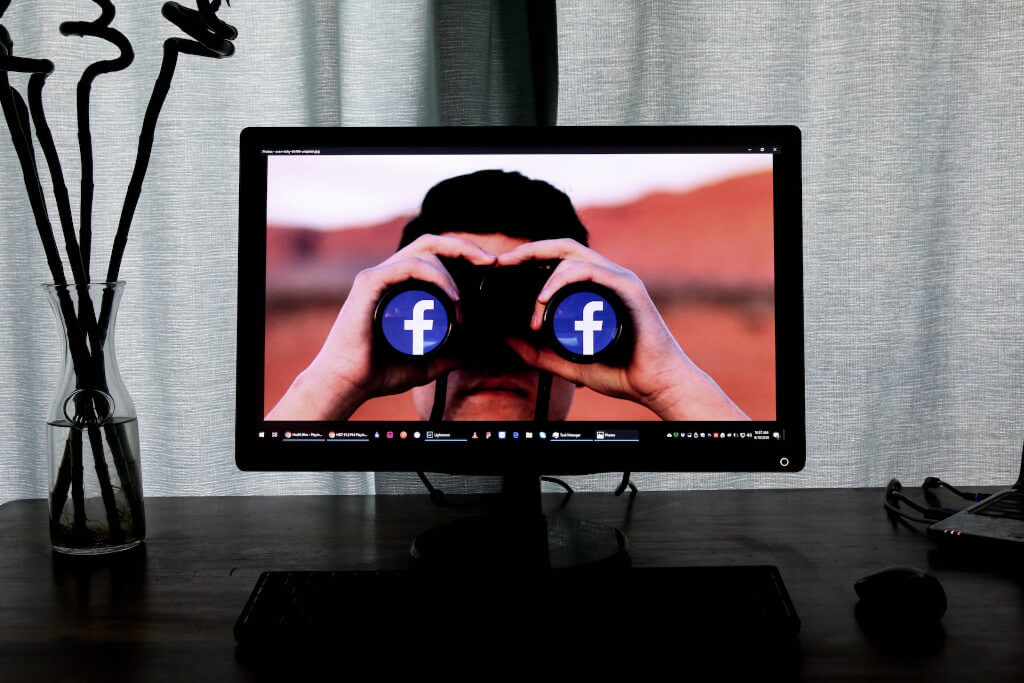 Unlock the power of the Ultimate Facebook Toolkit, the leading solution designed to give you an unparalleled edge in Facebook marketing. Are you set to supercharge your Facebook game, amplifying your income like never before? Introducing the market's top-rated Facebook™ CRM, trusted and endorsed by professionals. With the Ultimate Facebook Toolkit at your fingertips, you'll question why you ever did it any other way. Harness automation, maximise efficiency, and watch your profits soar. Dive in now – because smarter Facebook marketing is just a click away!
🚀 The Ultimate Facebook Domination Toolkit 🚀
_Unleash the power of automation and level up your Facebook marketing game! _
🌟 Always Evolving. Built To Last. 🌟
Proudly trusted by thousands of businesses worldwide. Our toolkit isn't just a solution; it's a revolution.
📈 Impressive Track Record:
– 100K+ Leads Generated 💡
– 3M+ Hours Saved ⏰
– 1M+ Successful Transactions 💰
– 18k+ Posts Seamlessly Scheduled 📅
🔥 Key Features:
1. GROUPS: Monetize Your Facebook Groups Faster!
– Have a bird's eye view of your groups, manage members effortlessly, and skyrocket your sales.
2. ENGAGE: Ignite Mass Engagement 🔥
– Target and engage with your ideal audience automatically, ensuring your content always lands in front of the right eyes.
3. SCHEDULE: Time is Money. Save More of Both! ⌛
– Schedule content on your profile or business page, consistently engaging your audience without breaking a sweat. Plus, our handy To-Do List ensures you're always on point.
4. CONVERT: Convert Effortlessly, Profit Continuously 💸
– With state-of-the-art follow-up tools, we ensure you never miss out. Two clicks – that's all it takes to keep prospects in the loop and maximize your conversions.
🎥 Want a closer look?
See It In Action! Dive deep and discover how the Ultimate Facebook Toolkit can redefine your marketing strategy. Join the ranks of countless satisfied users who've transformed their business!
💥 Unleash the Potential of Facebook Marketing! 💥
Why Every Savvy Entrepreneur Needs The Ultimate Facebook Tool Kit
⚠️ Warning: This toolkit isn't just another software; it's a game-changer.
– Skyrocket Your ROI: Don't just market; market smartly. The toolkit's features are tailored to amplify your reach, engagement, and conversions.
– All-Inclusive Toolkit: With an array of features bundled in, you're getting an all-in-one solution for all your Facebook marketing needs.
– Stay Ahead of the Curve: In the rapidly changing world of social media marketing, this toolkit keeps you updated, ensuring your strategies are always in line with the latest trends and algorithms.
– Universal Utility: Whether you're an e-commerce brand, a digital marketer, an influencer, or any business striving for a solid online presence – this toolkit is your key to unlocking untapped potential.
Make the Smart Move!
Time's ticking! This is a limited-time offer, and the current pricing won't last forever. Embrace the future of Facebook marketing today.
FAQs:
Q: Can I use it on both PC and Mac?
A: Absolutely! It's compatible with both. However, the Chrome extensions aren't designed for iPads or tablets.
Q: Is it updated for the new Facebook layout?
A: Yes, indeed. We've got both the Facebook Classic and New Layout covered.
Q: Can I get a refund?
A: Owing to the exclusive nature of this software, refunds aren't available.
Seize the moment! Elevate your Facebook marketing game today.
🌟 What South Africans Are Saying About The Facebook Tool Kit 🌟
1. 🌟🌟🌟🌟🌟
Thabo Makhaya:
"I've tried various Facebook marketing tools over the years, but The Ultimate Facebook Tool Kit truly stands out. It's user-friendly, efficient, and has given my business the boost it needed. Highly recommended!"
2. 🌟🌟🌟🌟🌟
Anika Naidoo:
"Being in e-commerce, I've always looked for ways to enhance my brand's online presence. This toolkit has been a game-changer! The results are evident in my sales figures. Kudos to the team!"
3. 🌟🌟🌟🌟🌟
Lerato Vilakazi:
"As a digital marketer, I can vouch for The Ultimate Facebook Tool Kit. It's comprehensive, easy to navigate, and the features are top-notch. A valuable addition to my arsenal."
4. 🌟🌟🌟🌟
Ruan van der Merwe:
"While I'm not tech-savvy, this toolkit made my Facebook marketing journey smooth. The learning curve was minimal, and the results? Exceptional!"
5. 🌟🌟🌟🌟🌟
Fatima Abrahams:
"I was initially skeptical but decided to give it a shot. Best decision ever! It's streamlined my marketing strategies and elevated my brand's reach."
6. 🌟🌟🌟🌟🌟
Pieter Botha:
"As a small business owner in Durban, I found The Ultimate Facebook Tool Kit to be precisely what I needed. It's cost-effective and the results are tangible. Two thumbs up!"
Embrace the tools that fellow South Africans are raving about and give your business the edge it deserves!
Dear Fellow South African Entrepreneurs
Promoting a small business on Facebook has rapidly become an integral component of contemporary business strategies. But, as many know, it's not just about having a presence; it's about effectively growing your business on Facebook. The Ultimate Facebook Tool Kit isn't merely a tool; it's a comprehensive solution that encapsulates the essence of growing your Facebook business page, all tailored to align with the dynamic nature of today's digital world.
The landscape of Facebook marketing strategies is vast and ever-changing. Yet, there lies an unmatched advantage in having a toolkit that's specifically curated to propel your business to new heights. Growing a Facebook business page is no longer just an option, it's an imperative. And when you have the tools at your fingertips, the journey becomes streamlined, targeted, and exponentially more rewarding.
By integrating the Ultimate Facebook Tool Kit into your Facebook strategy for business growth, you're making an investment in not just any growth—but exponential growth. A growth that's backed by proven methods and the success stories of fellow South Africans, much like yourself.
Don't let another day pass without harnessing the power of this toolkit. Whether you're a seasoned business owner or just starting out, now is the time to make the move. Easily secure your toolkit today using your credit card or Paypal account. Remember, in the world of business, the best time to act was yesterday; the next best time is now.
Join the ranks of many successful South African businesses. Transform, flourish, and watch as your Facebook strategy for business growth brings unprecedented results!