How to Conceal Split Ends in Your Hair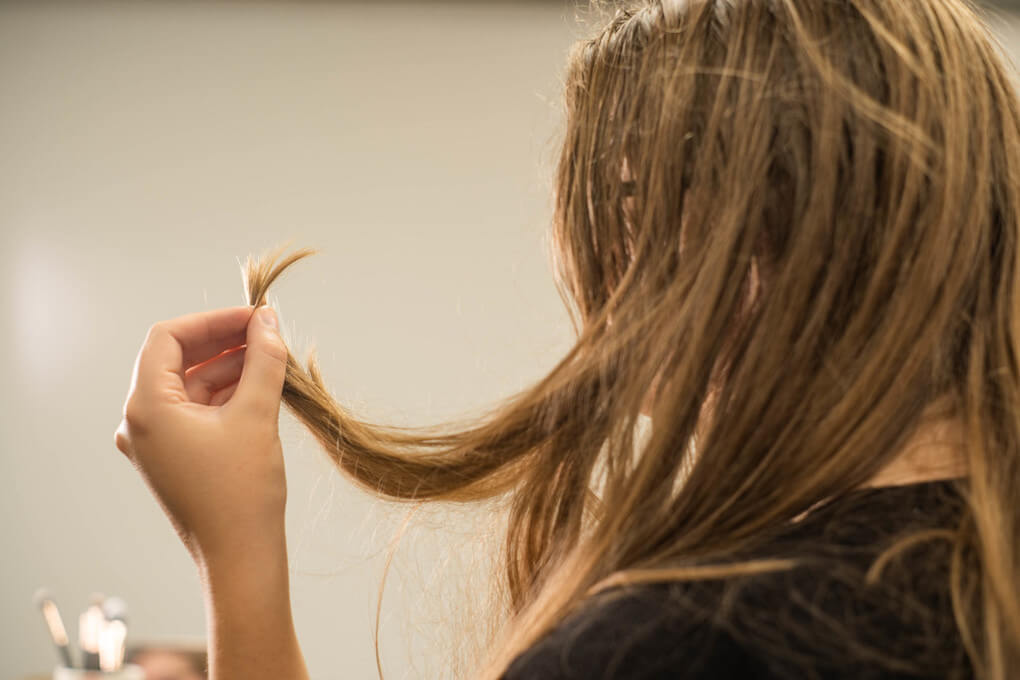 When life gets hectic, it can be difficult to find the time for self-care and haircare practices like brushing and conditioning the hair. Who can criticise us when, in the course of our hectic days, we frequently let visual concerns—such as the maintenance of our hair—fall on the back burner? But what happens on those days when the split ends in our hair seem to be more obvious than they normally are?
Don't allow a little frizz to make you antsy. When your ends start to get out of hand, refer to this handy guide that we've put together. Acquire the skills necessary to conceal split ends and maintain your composure, even though your routine is hectic.
How Do You Know You Have Split Ends?
The question now is, what precisely are split ends? Damage to the cuticles of your hair can cause it to break apart into two or more tresses, which is what causes split ends. In the hustle and bustle of getting ready in the morning, it's easy to overlook them. Before you step into the shower, it's a good idea to do a quick inspection because they are easier to spot after your hair has had a chance to fully dry. Examine your locks to see if they resemble any of the following:
Frayed
Static
Feathery
Frizzy
Dry
If one of the characterizations above fit what you see when you examine yourself in the mirror, there is a good chance that you are experiencing hair damage and that there are a handful of split ends in your strands. There is no need to be concerned because there are methods available to eliminate the ragged image of split ends.
What Kind of Damage Do Split Ends Cause to My Hair?
When you have split ends, it means that the cuticle of your hair has been damaged. Even though split ends are not something to be concerned about, they can make your hair look dull and lifeless. They may also be an indicator of more significant harm to the hair. For instance, if your hair has been subjected to a substantial amount of bleaching or dying, broken ends can frequently appear as a result of this process.
How Can I Hide the Split Ends in My Hair?
Cutting off tattered or split ends is the most straightforward way to address either of these issues. In contrast, if you lack the time to schedule an appointment at a hair salon, there are alternative ways to get around the problem.
Hairdos for Those With Straight Hair
By properly styling your hair, you can hide the look of split ends and breakage in your hair. If you've got straight hair, you can help disguise your split ends by doing any of the following:
Braiding your hair
Using a claw clip to tuck your hair under your chin
Inwardly winding your hair into curls (so the ends are hidden from view)
You can make sure that your split ends do not see the light of day regardless of whether you wear your hair in waves or a flawless hairstyle. This is something you can do regardless of if you're at home on the sofa or going out with friends.
A bonus piece of advice – If you have trouble keeping your hair from sticking out, a little bit of hairspray can go a long way. Use a small amount all over, or sprinkle a little on a fine-toothed comb and use it to create a stylish, slicked-back look. It'll probably stabilize your hairstyle all day. Rebuild the vitality of damaged hair with hair damage repair that is supported by science.
Hairdos That Work Well With Curly Hair
If you have a lot of curls on top of your head, it's possible that you won't be able to get away with wearing a snug tuck. Rather, try your hand at some originality with these speedy and simple split-end hairstyles. Protect the split ends of your hair by:
Arranging them in a ballerina bun or a sock bun
Attempting a side braid that is on the loose side
Putting a stylish head wrap around them to cover them up
Don't let the loose ends of the day get in the way of your progress.
If you wake up questioning how to fix damaged hair and split ends, try one of these simple solutions first thing in the morning to get your day off to a positive start.
Products That Disguise the Appearance of Split Ends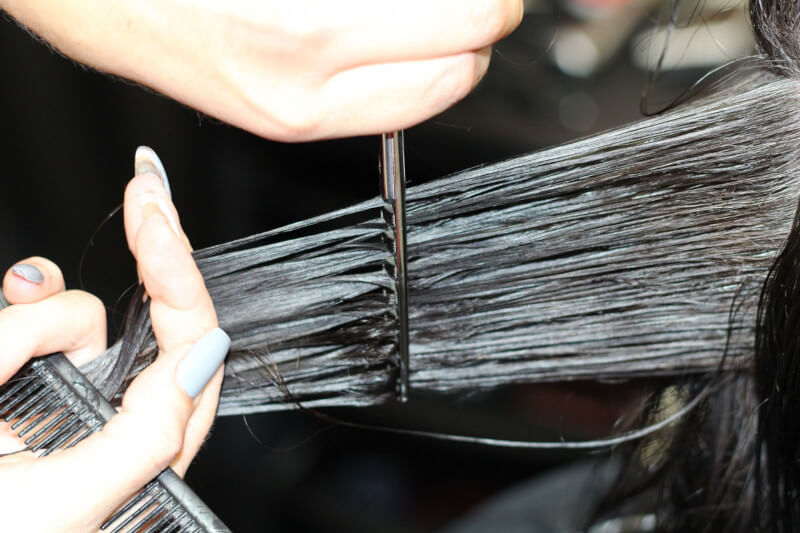 Regardless of whether you tend to your haircare regimen at nine in the morning or nine at night, you must make time to treat your strands with a split-end treatment. Assisting to split ends is among the most effective methods for both concealing and preventing split ends. Make sure that you give your damaged hair the care it requires before you leave the house for the day. When it comes to the following, just a little bit of a product could go a long way:
Hydration
If your hair is prone to dryness and frizz, you might need to add more hydration to your regimen to combat these issues. If you're looking for a smooth result that also assists in repairing damaged hair, you should consider using Health on Point's Ultimate Repair Shampoo and Conditioner on this page.
Protection
A leave-in treatment will help you maintain the protection of your hair.   You can have strong, healthy hair that is resistant to the prospective harm that can be caused by sun rays and heat styling tools such as a curling wand or blow dryer thanks to a product that is created to block UV light and coat split or dry ends.
Reconstruction
If your hair is damaged, use a revitalizing hair mask to help it heal. In a matter of minutes, a deep conditioner can return hydration, lightness, and glow to each strand of your hair.
Strength
If you want to take care of split ends to the next level, you should try a bond-building hair treatment. These treatments are intended to diminish the appearance of split ends and give your hair a smooth and silky appearance.
In the process of educating yourself on how to treat split ends, there are many different approaches you can take to address the requirements of your damaged strands. For example, you might find that a hair repair treatment is precisely what your long locks require. A hair repair treatment is a method that is intended to reinstate your hair's outer edge protective barrier and aid in minimising the appearance of split ends after just one application.