Is Attending Classes Online the Right Choice If You Want to Study Fashion?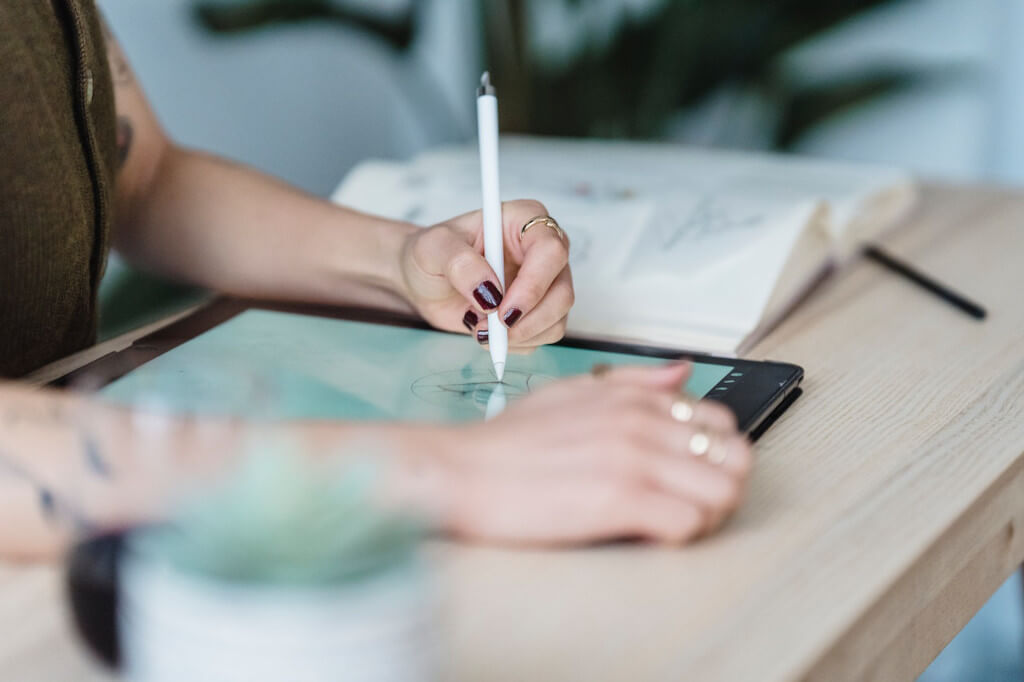 Students who are interested in a career in the fashion industry face a lot of tough choices throughout their education. One of the most important choices you'll have to make is determining which method of study will work best with your lifestyle and commitments. In this piece, we won't take a stance on whether or not it's better to study fashion onsite or online; rather, we'll examine the benefits and drawbacks of both options. We invested some time in compiling a list of some of the advantages of taking an online class, and we have a summary of those advantages here for you to read. Let's not waste any more time and take a look at it, shall we?
The Benefits of Doing School Work Online
The following are four factors why exploring fashion online might be a good choice for you to consider.
There Are Several Helpful Classes Offered Online
To begin, we have to acknowledge the fact that, throughout the past few years, there has been a significant rise both in the quantity and the standard of online classes. The standard of education that can be obtained through remote study has improved dramatically in tandem with the proliferation of telecommuting jobs. In this context, taking an excellent online class can be beneficial to your resume and add some validity to your CV.
You might have to take some time to find the appropriate course, the right tutor, or the correct field of focus, but many reputable web pages (and higher education institutions) are now providing extremely useful options for you, which – in terms of material – have nothing to admire about established fashion universities.
You Are Free to Determine Your Speed of Study
Having established that the quality of the course material is no longer a differentiating factor, we can now discuss how the adaptability of online education can set it apart from traditional classroom settings.
Let's say you're in the process of switching careers, but you're taking a while to figure out where you should direct your next skilled efforts while you're in this transitional phase. In this scenario, it may be challenging for a working professional to take a break of one year to investigate their career opportunities.
Studying via the internet is a fantastic option for people who already have a lot going on in their lives but still want to advance in their careers. There is no substitute for the adaptability that comes with taking classes online; consequently, this is an advantage that must not be neglected.
 Their Prices Are Fair and Competitive
Pricing is yet another factor that needs to be taken into consideration. If you are pondering about enlisting in an on-campus fashion school, be prepared for the high cost of tuition as well as the cost of relocating. These expenses are, in many instances, justifiable because the universities offer a broad range of services; however, the provision of these services comes at a higher cost. To put it another way, the cost of an online course will be significantly lower, and if financial considerations are a significant part of your decision-making process, this is undoubtedly something you should give some thought to.
 They Give Information, but There is No Experiential Component
The final point of contention is regarding the amount of information that is currently accessible. If you remove the experiential component of being engrossed in a design school and separate the knowledge you would like to soak up from it, the choice ought to be an easy one to make.
It may take you years to complete even just 10% of the online classes that are currently being offered because the range and depth of online courses are so extensive. In this context, the process of going to fashion school might come across as an expensive add-on that might be perceived as superfluous. But is that the case? In the following section, we'll investigate the constraints of taking your online fashion courses so that we can be fair to everyone involved.
Cons of Doing Your Studying Online
If you don't attend a fashion school on the premises, you might be missing out on the following four opportunities.
The First Step in Learning Fashion is Surrounding Yourself With People Who Have Similar Values and Perspectives
It might not be the first thing that comes to mind to major in fashion to work in the field. As a result of the inclusive and diverse nature of the fashion industry, a great number of people are interested in pursuing careers in the fashion industry for a wide variety of reasons. At a fashion school, you will study a variety of subjects from different academic fields, including fashion, business, art, social science, and culture, among others.
If you want to have a career in the fashion business, you'll need to have a multifaceted and creative mind, and you'll need to surround yourself with other pupils who are also pushing themselves to deal with the challenges of the fashion business. Having someone else along for the ride can make the journey much more rewarding on a variety of fronts.
Spending Time With Other Pupils
Joining a design school can, in this regard, be a way to meet other individuals who have similar interests and who share the same ideas and goals as you. Do you have aspirations of launching a cutting-edge street fashion brand? Would you like to put together an amazing fashion exhibition? Do you wish to be a person who sets trends?
These may be lofty goals, but if you go to school with other students who have similar objectives, you'll be able to bring them down to earth, as well as discover the abilities and opportunities you need to make them a reality.
You Open Yourself Up to Fresh Vigor and Influences From the Outside World
Naturally, if you interact and engage in conversation with other students, you will be able to develop, progress, and learn from one another just as much as you can gain knowledge from your teachers. Time spent with other students allows you to make friends with people from all over the world and gain insight into many high fashion niches and patterns that are not found in the more commercial markets.
Establishing a Strong Brand is Made Possible by Educational Institutions
And tangible evidence of your dedication to the sector. Lastly, although they do not offer online classes, some fashion universities can help you establish a "brand" for your clothing line. Your graduation from a reputable fashion school can be a very important factor in the verification of your curriculum vitae (CV).
Most of the time, recruitment agencies seek out applicants who are dedicated to advancing a profession in fashion because fashion-related jobs are filled by people who are driven by pure passion. The legitimacy that comes from attending a well-known design school is undeniably advantageous and has the potential to make the time and money spent studying there worthwhile. Fantastic! Let's go over some concluding thoughts after we've discussed all of the more important points.
Observations
It is really difficult to formulate some concluding remarks in this situation because the choice truly relies on your objectives and the preconceptions you have about your professional life.
Taking an online course could be a great choice for you if you come from a profession that already provides you with a significant number of tradable abilities. This would enable you to have a better understanding of the challenges that are more particular to the fashion business. You could close any knowledge gaps you might have and make the most of the wealth of data that can be found online by enrolling in one or more classes that are offered through an online learning platform.