Why Wouldn't You Go With the Cheapest Air Conditioner?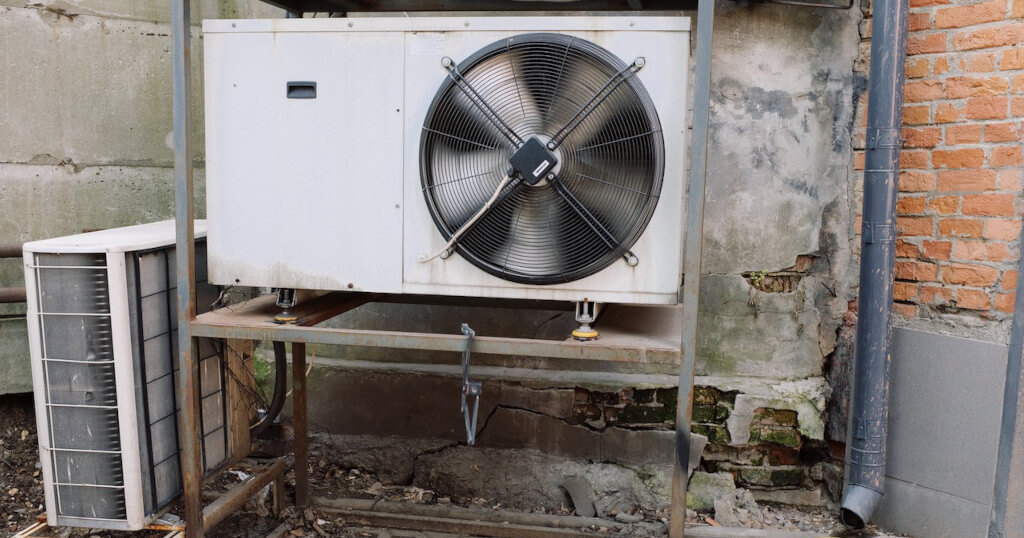 Should you get the air conditioner that's going to cost you the least, or should you spend more money to get one that's going to be of greater quality? In this article, we will assist walk you through what is vital to look for in an air conditioner.
Why Wouldn't You Go With the Air Conditioner That's the Least Expensive?
You may locate all brands, such as Samsung, LG, GreeDirect, and Daikin, as soon as you begin your search on Google. Prices start as little as R5000. But should you go for the air conditioner that costs the least, or should you instead decide to spend more money? In this article, we will discuss some of the elements that may affect pricing.
Capacity
To begin, one of the primary contributors to the total cost is the output of the air conditioner. When it comes to air conditioners, the lower the capacity, the lower the price. However, it is of the utmost significance that you get an air conditioner that is proportionately sized to the space in which it will be installed.
Your level of comfort may suffer if the air conditioner that you have does not have sufficient capacity, while the compressor's lifespan may be shortened if the unit has an excessive amount of capacity. Because of this, it is essential for your comfort not to try to save money by purchasing a smaller-than-normal air conditioner, since doing so would only have the effect of reducing the level of comfort you experience.
These days, air conditioning does more than just keep your room at a comfortable temperature. It is about finding ways to make you feel more comfortable in general. Certain models come fully equipped with the most recent innovations. You may even go with a device that is controlled by voice, or one that eradicates all of the bacteria and viruses in the room. In the following, we will provide an overview of certain essential criteria as well as those items that are not essential but can improve your level of comfort.
Must Haves
Inverter Technology – This can save your electricity use by as much as sixty percent while also extending the life of your air conditioner.
R32 –  This is the newest and most advanced refrigerant; by using R32, you may lower both your energy consumption and your negative influence on the environment.
Copper Plumbing – This type has a far stronger resistance to corrosion than the less expensive aluminum piping, which will make your unit last a lifetime longer than if it were made with aluminum piping.
Nice-to-haves
Air Purification – In addition to having a comfortable indoor climate, you can also have healthy air quality inside by having your space cleaned of viruses and bacteria.
Motion Detection – It Allows for the use of a sensor to deflect chilly drafts away from the person who is currently in the room. If there is no one in the room, the air conditioner can turn off automatically to save you money on your utility bills.
A Wi-Fi Controller – This allows you to control your air conditioner from any location. Have you forgotten to turn off the air conditioning before you leave the house? No issue. Automatic scheduling will kick on your air conditioner as soon as you walk through the door.
Units of Design – An air conditioner with an attractive design can improve the overall visual appeal of your home.
The must-haves, on the other hand, are components that are essential for any air conditioner purchase and will help you save money throughout your air conditioner's lifetime. The nice-to-haves are features on which you can cut costs if necessary.
Effective Use of Energy
The energy efficiency of your air conditioner is one of the most crucial features to look for when purchasing one. If you keep it well maintained, you should get at least ten years of use out of your air conditioner. This indicates that throughout its lifetime, the amount of electricity it consumes will be the most essential component to consider, rather than the initial expenditure. In general, the level of energy efficiency will increase proportionately to the amount of money spent on a reputable brand. Simply ask your installer for a copy of the SEER or SCOP label that will be placed on the unit that will be installed if you want a better understanding of how efficient your air conditioner is or how much electricity it uses.
Reliability
There are no miracles to be found in the realm of air conditioning. The higher grade brands, such as GreeDirect, are identified by a quality process that is more improved and more stringent. Take, for instance, the fact that every GreeDirect air conditioner is put through a series of tests at the plant. This ensures that your air conditioner is put through its full battery of tests as soon as it is delivered to your house, reducing the likelihood that it will have any flaws. In addition to this, the materials that are utilized within the air conditioner are of a higher quality than their contemporaries, which results in stronger resistance in harsher regions such as the Western Cape.
Sound
People tend to overlook the importance of sound, which is one of the elements. The majority of your home's comfort cooling systems are installed in the rooms where you spend the most time, such as the bedroom and the study. These are also the types of locations where it is essential to have a whisper-quiet air conditioner.
If you get an air conditioner from a reputable company, you may expect to acquire more advanced bearings and fan technology, both of which will result in a significantly reduced operating noise level. This is true for both the air conditioning unit inside and the one outside.
Does It Matter What Brand of Air Conditioner You Get?
Absolutely. If you want to be able to sleep easily at night, make sure you buy your air-conditioner from a reliable source. By doing so, you not only ensure that there will always be sufficient replacement parts throughout the lifetime of your equipment, but you also guarantee that the installers in South Africa will have a sufficient understanding of the air conditioner and support from the manufacturer should they need it. The manufacturers of inexpensive air conditioners typically offer inadequate or nonexistent support for their products. This indicates that in the event of a failure, you might end up having to replace the entire device.
Should You Choose a Cheap Air Conditioner?
No. Purchasing an inexpensive air conditioner will lead to an increase in your monthly electricity bill as well as an increase in the lifespan cost. Your level of comfort will also drop, most likely because you won't have access to the most recent technological advancements. In addition to this, the decreasing reliability may increase the total cost of the service.