Advice on Lawn Care to Ensure a Gorgeous Lawn Throughout the Year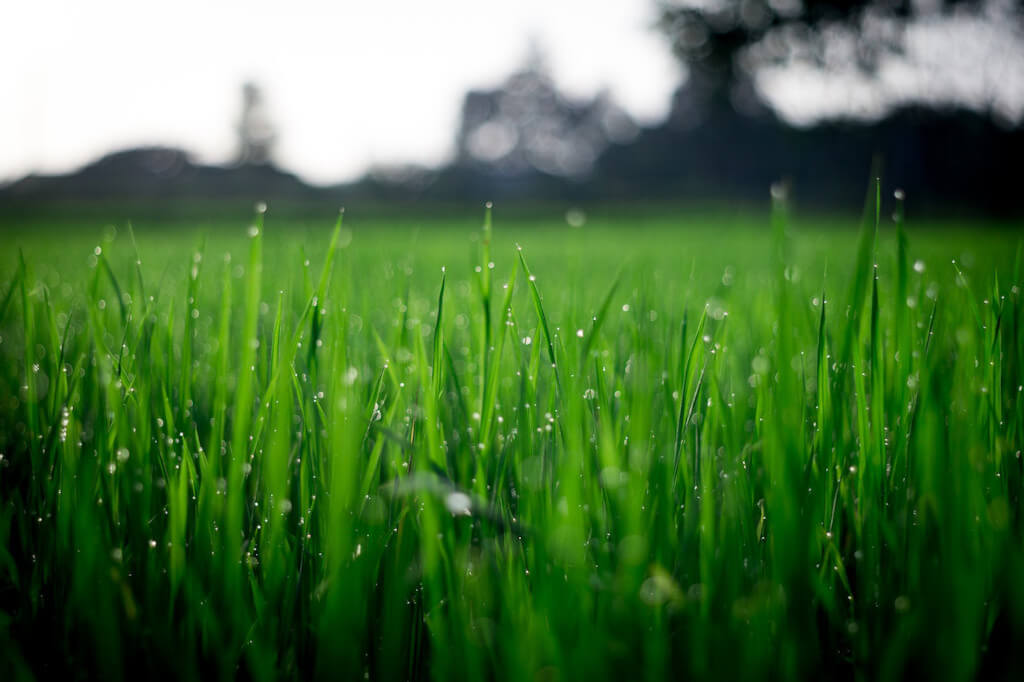 A lot of people who own homes are preparing to put their front and back lawns better during the summer. You may have given the inside of your home a thorough cleaning, but you can't expect your garden to thrive on its own just because it's spring. To achieve lush, verdant grass, you will first need to complete several essential landscaping duties. The following helpful tidbits regarding lawn care are precisely what you require for your outdoor living area.
Advice for Maintaining Your Lawn
To maintain a healthy lawn, there are only two factors that you have to pay attention to the quality of the soil and the condition of your lawn mower. The majority of these responsibilities can be handled on your own.
Spruce Up the Outdoor Space and Garden
Your first order of business will be to take a tour of your property and make a list of the outside projects that are necessary for your garden. After that, it's time to clean things up. It is time to clean up the debris that has accumulated in your plant beds, garden, and anywhere else outside. When you are cleaning up the yard and removing dead branches, twigs, and other plant material, you might want to think about saving it for use as mulch later on in the year.
Conduct a Thorough Check of Your Lawn for Any Signs of Damage or Trouble Spots
If you glance around the lawn and notice spots of dry, yellow grass, then the damage that winter caused to your lawn is probably quite severe. Mold, dehydration, and other seasonal hardships can be common problems that arise during the winter months for grass that was once healthy.
You may Find Out the Following
The previous set of warmer months left behind dead grass and problem areas that weren't properly cleaned up. If the dry, chilly months of winter leave bare patches or patchy grass on your lawn, you may want to consider working with a professional who specializes in lawn care.
Because of the freezing temperatures, plants and their foliage have become dried out. You might want to bring back some of the foliage and give your plants a new lease on life. If it does not appear that this will be possible, you might want to think about substituting the plants with others that are more suited to surviving in all four seasons.
Branches of trees that were broken or damaged throughout the winter. These can be a nuisance on the lawn, particularly if you have children who like to play in the backyard. Don't think twice about calling in the experts to get rid of them before they topple over and cause serious injury.
Determine the Species of Grass That Grows on Your Property
If this is your first time taking care of your lawn, the first thing you should do is identify the type of grass that is growing there. Other steps will follow after that. Because the maintenance requirements for warm-season and cold-season kinds of grass are different from one another, you need to identify the type of grass that grows in your area so that you can care for it appropriately.
If you can hire an expert, you should ask them to assist you in determining the type of grass you have on your property as well as the steps you need to take to ensure that it remains lush and healthy throughout the spring and summer.
Stay On top Of the Weeds
Keeping up with lawn care and using some tried-and-true techniques is the most effective way to stop weeds from taking over your grassy areas. For instance, when you are mowing the lawn, you shouldn't cut the grass to a length that is too short. Instead, you should use a mulch to smother weed seeds, and you should also think of using herbicides and other types of weed killers as a tactic for controlling them.
Check Your Sprinklers
To maintain a green lawn, you need a watering or sprinkler system. Because it uses water more effectively than a standard garden hose, this system will help you save money on the cost of watering your garden. Check your watering system early in the season to ensure that it is in good working order. This should be done before the climate becomes excessively hot and before rising temperatures return to destroy your lawn and plants.
Determine How Often the Lawn Must Be Mowed
Cutting the grass at the appropriate height regularly is critical to the upkeep of a lush lawn. It is strongly suggested that you trim the grass on your lawn at least once per week. However, this does depend on the size of the grass in your yard. It is recommended that grasses that grow during the cool season be cut between 5 and 8 centimeters high. A trained gardener will be able to give you advice regarding the ideal height of the grass in your garden.
You must Examine the State That Your Lawn Mower is in
If the blades are not sharp, you should either remove them or sharpen them. You could also take it to a lawn mower service center to determine whether or not there is a more significant problem with it.
In addition, as part of your spring lawn maintenance, you should have a professional pest control service check your grass for billbugs and any other unwanted visitors. A trained expert will be able to guide you in selecting the appropriate treatment, chemical products, or pesticide for your garden, based on the kind of pest that has invaded it. You should probably take some precautions to avoid potential problems.
To get rid of mosquitoes, for instance, you should get rid of any sources of stagnant water or puddles, as well as dying branches and plants, because insects prefer to build their homes there and lay their eggs there. You can create a stunning outdoor area for living that you'll be pleased about all summer long if you put these tips for lawn care into action and tend to your lawn.