Taking Charge of Your Online Presence With This WordPress Workshop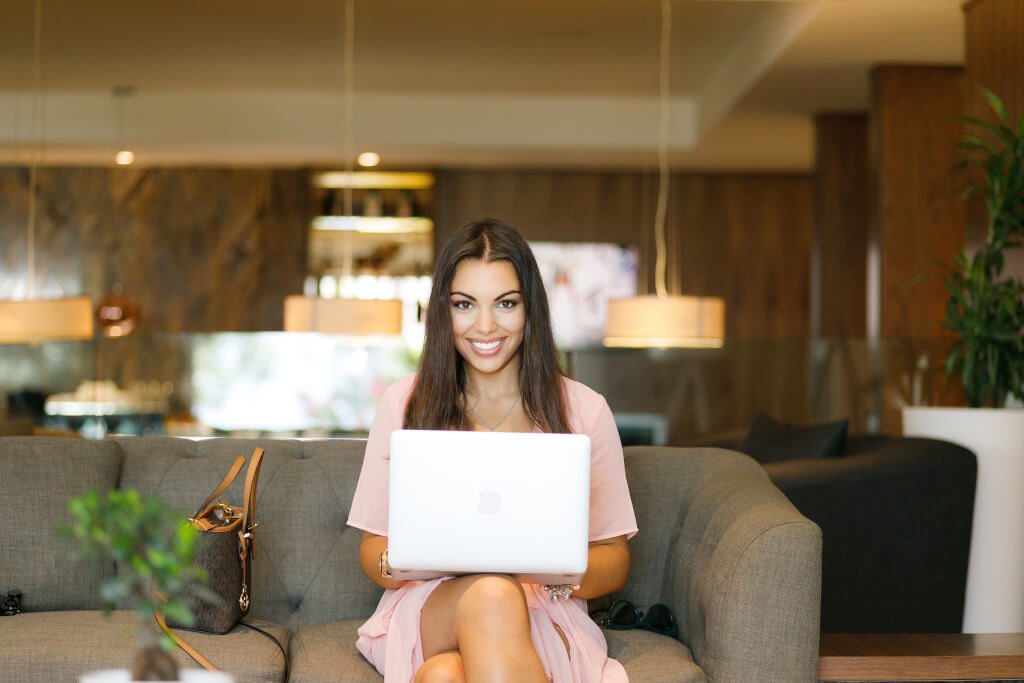 Unleash the power of WordPress and enhance your online presence with our exclusive "How to Use WordPress" Workshop. No more hassles or heavy costs for web developers; take the reins of your digital journey!
Our comprehensive guide comprises 12 detailed videos, steering you from the basics of WordPress installation to intricate tasks like customizing headers.
Don't fret about missing a step; our checklists and workbooks have got you covered, ensuring your site shines from the get-go. And for those aiming to expand their digital reach, we've bundled in invaluable marketing materials including a compelling eBook and email follow-ups.
The cherry on top? You get Private Label Rights! Tailor the content, skyrocket your business, or even sell it as your product. Dive in now and metamorphose into the web maestro you aspire to be!
---
Imagine being the master of your digital domain without relying on expensive web developers or tech-savvy friends. Sound enticing? We've crafted just the solution for you! Straight from the heart of South Africa, we present our game-changing "How to Use WordPress" Workshop.
🌟 What's in Store for You? 🌟
Dive deep into the world of WordPress with our 12 expert-crafted videos. Whether you're a newbie trying to get your website off the ground or someone looking to spruce up an existing one, we've got content tailored just for you:
Kickstart Your Journey with Installing WordPress: Begin with the basics! Familiarize yourself with the WordPress installation process. From choosing a hosting provider to the final setup, we've got you covered, ensuring you start on the right foot.
🧰 Nuts and Bolts – Settings, Tools, & Comments: Grasp the backbone of WordPress functionality. Understand the core settings, make use of essential tools, and learn the dynamics of user interactions with an in-depth dive into comments.
👗 The Magic of Personalization – Choosing A Theme: Your website should reflect you. Explore a vast array of themes, understand their functionalities, and select one that resonates with your brand's voice, all while ensuring user-friendly navigation.
🔧 Art of Updating WordPress: Stay ahead of the curve. Learn the importance of timely updates, how to back up your content, and the step-by-step process to ensure your website is always running the latest features securely.
🔌 Unlocking Potential with Plugins: Plugins enhance functionality. From SEO optimization to social media integration, discover the world of plugins that can take your website from good to exceptional.
📄 Narrating Your Story – Creating Pages & Posts: Content is king. Differentiate between pages and posts, learn to draft compelling content, add media, and optimize for search engines to reach a wider audience.
🖼️ Visual Appeal – Inserting Photos & Videos: A picture speaks a thousand words. Understand the importance of visual content, the techniques to embed them effectively, and the tools to optimize for faster loading times without compromising quality.
🏷️ Organizing with Categories & Tags: Efficient organization means better user experience. Discover how to classify your content using categories and tags, making it easier for your visitors to find relevant information.
🖱️ User-Friendly Design – Menus & Navigation: Seamless navigation is key. Learn to structure your menus logically, incorporate essential pages, and ensure that users can easily find what they're looking for, enhancing user experience.
🎨 The Art of Customization – Sidebars, Widgets, & Home Page: Personalize your website's layout. From tweaking sidebars to incorporating widgets that offer additional functionalities, ensure your homepage leaves a lasting first impression.
🌈 Standing Out with Customized Headers: Your header is your brand's banner. Delve into creating unique and compelling headers that resonate with your brand, ensuring it's not just seen but remembered.
But that's not all! To ensure you never miss a beat, we're gifting you:
✅ A dedicated checklist for each video.
📘 Comprehensive workbooks like "Welcome To WordPress" and guides on making a lasting impression.
📈 Grow Beyond the Basics 📈
With our top-tier Marketing Materials, watch your online presence soar:
📖 Receive a free eBook: Why Should You Use WordPress?
📧 Stay engaged with 5 email follow-up messages.
🎨 Beautify your promotions with high-quality graphics (in both JPEG and PSD).
💌 And, get a head start with our sample sales letter.
The digital realm is waiting, and with our workshop, you're not just taking a course; you're investing, one that pays rich dividends in the world of WordPress. So why hesitate? Secure your spot now, and embrace the web developer in you. Payments? Seamless and safe, via Credit Card or PayPal.
---
Now, Why Is Our Exclusive WordPress Workshop Better Than The Rest?
When it comes to establishing an online presence for your business, the stakes have never been higher. With a sea of courses available, finding one that truly stands apart can be a daunting task. But fret not; our Exclusive WordPress Workshop is the game-changer you've been waiting for. Here's why:
Precision-Guided Learning: Instead of wandering through countless tutorials, our course offers a structured approach, ensuring every minute spent is a step closer to your goal.
Holistic Approach: While most courses focus solely on the technical aspects, we understand that creating a successful business website is much more important. From design aesthetics to user experience, our course encompasses it all.
Interactive and Engaging: Say goodbye to monotonous lectures. Our blend of comprehensive videos, interactive workbooks, and real-time exercises keeps the learning experience lively, ensuring better retention.
Expertise at Your Fingertips: Every module is designed by industry professionals who've been in the field, ensuring you're learning from the best and applying tried-and-tested techniques.
Boosted Productivity: Working remotely can sometimes lead to distractions and decreased efficiency. However, with our course's clear guidelines and actionable insights, you'll find yourself achieving more in less time.
Community Support: Beyond just course content, being a part of our workshop means you're now a member of a vibrant community. This network of fellow learners and experts provides an invaluable resource for troubleshooting, feedback, and motivation.
Designed for Real-world Application: Our course isn't about theoretical knowledge. Every lesson is crafted keeping in mind real-world challenges, ensuring that once you step out, you're not just prepared but ahead of the curve.
By choosing our Exclusive WordPress Workshop, you're not just opting for another course. You're investing in a brighter, more productive future for your business.
---
Don't Just Take Their Word for It; Experience the Empowerment Yourself🌟
Wondering if The Exclusive WordPress Workshop is truly the transformative experience it promises? Hear it straight from the mouths of entrepreneurs just like you who have changed the game for their businesses:
🌟🌟🌟🌟🌟
Jamal Peterson:
"I was pouring money into website developers, constantly feeling dependent. This course allowed me to take charge. Now, I manage and upgrade my site whenever I want, saving both time and money!"
🌟🌟🌟🌟🌟
Priya Naidoo:
"Trust me, the empowerment of designing and controlling my business website is unmatched! With the skills from this course, I've created a website that's authentically mine without breaking the bank."
🌟🌟🌟🌟🌟
Carlos Gutierrez:
"Developers quoted me thousands just for basic changes. This workshop taught me everything I needed, and now I handle it all. The savings have been incredible!"
🌟🌟🌟🌟🌟
Fadzai Moyo:
"I was initially skeptical. But once I started, there was no turning back. The clarity and skills I've gained have made me self-reliant, and the compliments on my website just keep coming!"
🌟🌟🌟🌟🌟
Henry Wu:
"No more back-and-forths with developers. No more unexpected invoices. This course has been a game-changer. I've already recouped my investment in the savings I've made."
🌟🌟🌟🌟🌟
Amara Okafor:
"I've realized that knowing the ins and outs of my website is not just about savings – it's about agility. With the lessons from this workshop, I can swiftly pivot and update my site to reflect market changes. It's been a business lifesaver!"
Enroll Today and Revolutionize the Way You Approach Your Business Online!
---
The experience from being a beginner to a proficient website creator can often seem daunting, especially if you're unfamiliar with platforms like WordPress. Here's the good news: navigating the world of how to use WordPress for beginners doesn't have to be a puzzle you tackle alone.
Imagine the freedom of crafting a website that mirrors your brand's essence without endlessly searching how to use WordPress to create a website on search engines. The knowledge you gain from this workshop will not only empower you to build your digital masterpiece but also allow you to keep up with the ever-evolving online market dynamics.
So, South Africa, here's your chance to equip yourself with a tool that's more than just a course. It's a ticket to your online success, a way to assert your space in the vast digital arena, and most importantly, it's the stepping stone to turning your visions into vibrant, virtual realities. Don't let the opportunity slip; embark on this transformative journey today and lead your business toward a brighter digital tomorrow.