What is the Approximate Cost of Renovating the Pool?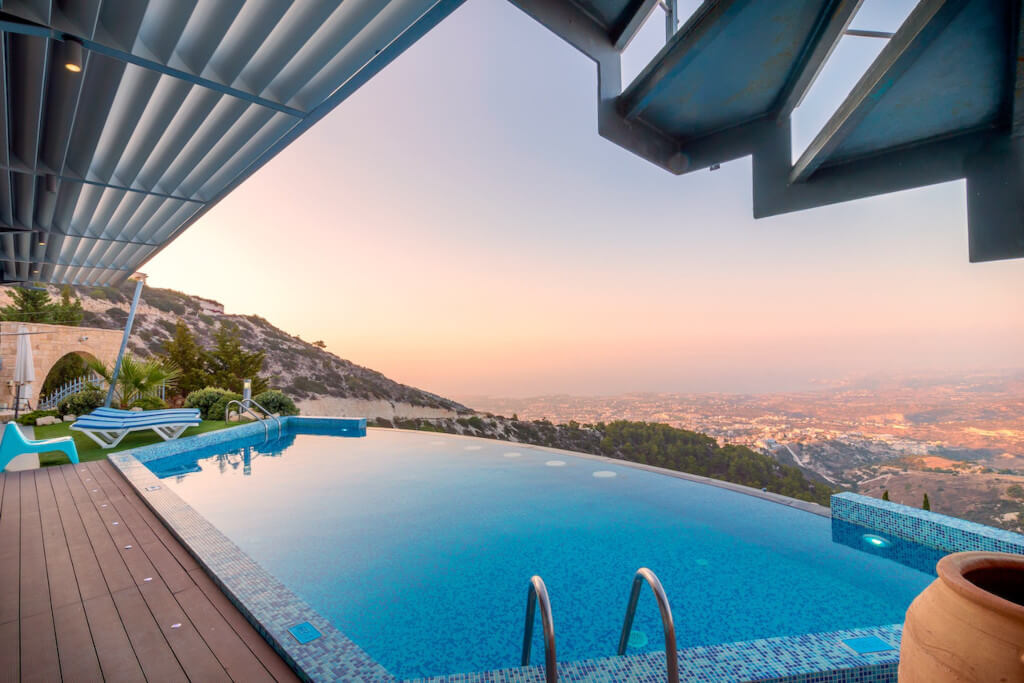 Is it time to give your worn-out swimming pool a second chance at happiness? Is the renovation of your swimming pool on the "to-do" list for your landscaping project? It could be exactly what you're looking for, but experts in swimming pool restoration recommend giving your options careful consideration before making a final decision and diving in headfirst. If you are considering renovating your swimming pool, these are a few of the essential things you should get ready for in advance. 
What Exactly is a Renovation of a Pool?
You might initially consider only cosmetic restorations for your swimming pool when you are thinking about getting it refurbished. However, if the shell of your swimming pool needs to be remodeled, you might also need to repair or replace some of its working parts, such as the filtration system, the pump, or the swimming pool heating unit. How much money is going to be spent on the overall project?
That will be determined by the total amount of work that needs to be completed. It is possible that your remodeling will cost less than R10000 if you are fortunate enough to only require cosmetic work to be done. If there is a significant amount of work that needs to be done, you could be looking at a swimming pool remodel cost of R100,000 or more. As a general rule of thumb: Costs for minor pebble repairs may be lower than R5000 in some cases. A finished project may cost around R35,000 in total. Fixing things is often required to cope.
Depending on how extensive the renovation is, this could cost as much as R35,000. A full remodel of your swimming pool can run you up to R100,000, but it will be well worth the investment if you want it to look brand new. When you factor in the cost of brand-new pool pavers, landscaping, and other features, you could be looking at costs of R200,000 or more. As part of their service, swimming pool renovation specialists will come to your home and inspect your swimming pool. They are going to look at several important things, some of which are as follows: 
Pumps and heating systems

Lighting experts

Coping

Skimmers are examples of such devices. 
Installation of Tiles and Grouting
If they recommend significant remodeling and explain to you why equipment, pipes, lighting, coping, and/or other repairs or replacements are required, it is best to let them do whatever now rather than getting the less pricey cosmetic repair work done. Should they recommend substantial remodeling and reveal to you why these things are required, it is best to let them do whatever. If you put off doing the significant work that needs to be done now, your swimming pool won't last as long as it should before you need to do further remodeling. 
Why is the Renovation of a Pool Such Good Value?
No one enjoys the idea of shelling out R100,000 or even as much as R200,000 to spruce up a sizable swimming pool, but you should consider what it would cost to build a brand-new swimming pool from scratch. There is a good chance that it would cost no less than two times as much. For instance, the cost of installing a swimming pool underground can easily reach R500,000. It could be a great financial asset and will boost the sale value of your property if you can bring an older inground swimming pool up to the same level of quality as a brand new one or even higher for the same price, which is R200,000. 
When you remodel your swimming pool, it is important to stick to your budget, but you should also look into some ways in which you can make the experience of using your pool more enjoyable. For instance, you might want to think about adding a waterfall, replacing the pavers around your pool, and doing some garden work all at the same time as part of your pool renovation project. These projects could add R50,000 to R100,000 to your total costs, but they have the potential to transform both your garden and your way of life. 
Get estimates from multiple professionals who specialize in remodeling swimming pools at the outset. Doing so will ensure that you receive excellent suggestions, the very best price, and the service provided by the most qualified professionals. Reliable services will not try to sell you additional services or products beyond what is necessary to win your business. They will provide whatever information they have to explain it to you so that you can make an educated decision. 
How Much Does It Cost to Have a Safety Inspection Done on a Pool?
The alarming number of children who drown every year in backyard pools has prompted local and state governments to impose stricter regulations on swimming pool safety to reduce the incidence of these tragedies. They have actually mandated that certified swimming pool professionals carry out swimming pool safety inspections so that they can guarantee compliance with the regulations. When is it necessary for you to have a safety check performed on your swimming pool? How much is going to be required to pay for it? 
When is It Necessary to Have a Pool Safety Inspection Done?
When You Put Your Home Up for Sale
When you rent or lease your property, the assessment should be carried out before the contract settlement. If this cannot be accomplished, a "notification of no swimming pool security certificate" or something comparable must be sent, and the certificate must be released no later than ninety days after the most recent settlement. When a new renter moves into a home that is rented or leased, the landlord is responsible for conducting a safety check on the rented or leased property. In many circumstances, such as with houses and condominiums, annual assessments are required. 
How Much Does It Cost to Have a Safety Inspection Done on a Pool?
Certified professionals working in the private sector can carry out problem security certificates and survey security assessments. They offer competitive rates; therefore, you should always get quotes from a variety of businesses to find the best prices. 
The cost of having a security inspection performed on your swimming pool will vary somewhat according to the specifics of your situation. Examination services may offer a variety of providers and rates, including the following: 
Evaluation of the safety of residential swimming pools, including the installation of as many as two gates: R1750-2000 

2nd evaluation (typically performed if the very first evaluation reveals modifications that need to be remedied by policies): R1200 

A swimming pool will be granted a security certificate if it can demonstrate that it complies with all of the policies. R300-R350 

Recurring fees for the use of shared swimming pools (like those found in apartment complexes, for example): R1500 

Depending on the size of the pool and whether or not it is shared, the monthly maintenance costs could reach R2,500. Other costs may include the evaluation of additional gates (which costs an additional R250), travel time (which typically costs R750–R1500 for trips longer than 50 kilometers), and/or the installation of a conformance indication on the swimming pool fence (about R250). 
The vast majority of businesses that offer services for evaluating the safety of swimming pools give prospective clients access to free swimming pool pre-inspection checklists. It is highly recommended that you take advantage of this free service because, if you find something that needs to be changed before your preliminary investigation, having it repaired can save you the expense of a second evaluation.