Why Do So Many Car Insurance Claims Get Denied?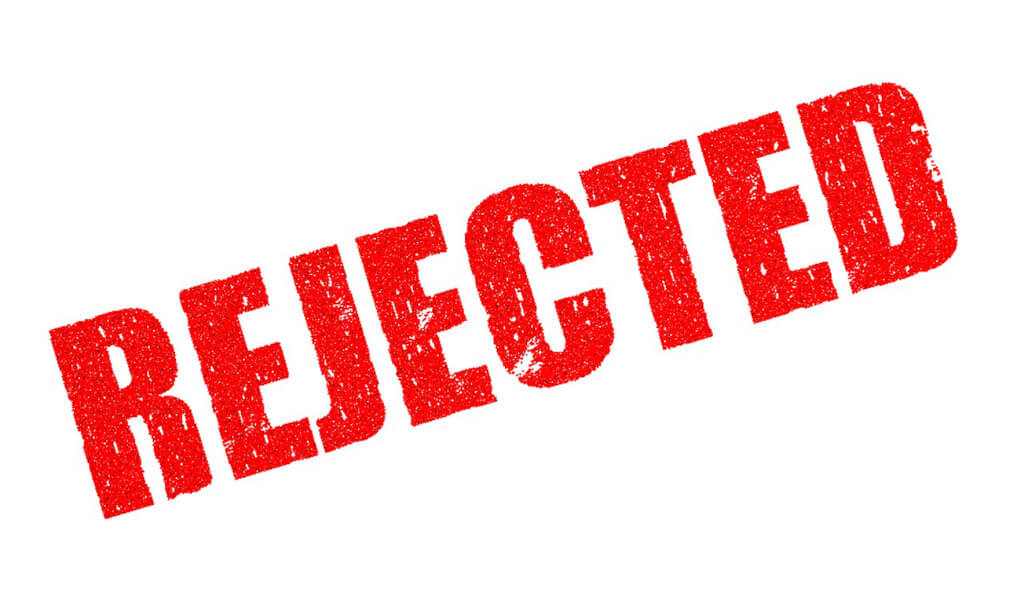 When you purchase car insurance in South Africa, one of the benefits you will receive is the peace of mind of knowing that if something unforeseen should happen to your car, you will be compensated for any damages. However, not every claim for auto insurance is honored by the company. In point of fact, the insurance company does not accept some of them, despite the fact that they ought to be accepted. The following is a list of a few of the most prevalent justifications why car insurance claims are denied:
The Policy is Not currently in effect
If you don't have a current policy on your vehicle and it is damaged, the insurance provider would not pay to have it repaired if you don't have a policy on it. Your demand for compensation for the damages will be turned down if you make it. The explanation for this is quite straightforward: if you do not pay the required premium costs for your insurance, the insurance provider will be unable to offer you protection for anything. What follows then, in the event that you do maintain an active policy on your vehicle and it sustains damage? You may be covered regardless in some circumstances; however, this is not always the case.
The Driver Who is Not Eligible
It is essential that you are aware of the fact that your insurance provider will not cover you if you're riding in a vehicle that is being driven by an excluded driver. An excluded driver is defined as a person who does not possess a valid driver's license or who isn't authorized to drive your vehicle. This is due to the fact that drivers are held accountable for the consequences of their actions while behind the wheel of a car.
Even if the driver was only in control of the car for a short period of time and made a mistake after taking control, you could still be held responsible for any damages induced by an excluded driver. For instance, if anybody borrows your car and then crashes into another car while under the influence of alcohol, while not being covered by insurance, you might be held liable for the damages in addition to the hospital expenses accumulated by those who were involved in the collision.
There Was No License for the Driver of the Car
One of the most common reasons why insurance claims are denied is because the policyholder does not possess a valid driver's license. It is impossible for you to file a claim for damages to the vehicle if you do not have the lawful right to operate it. If your driver's license has expired for any reason, the same rules apply. Your insurance claim will probably be denied if you have a license that has expired and outstanding fines to pay.
Your Vehicle is Not Fit for the Road
Before there are any accidents, the vehicle needs to be in a condition where it is safe to drive:
The vehicle is required to receive a clean bill of health from an authorized mechanic before it can be driven.
Every single safety feature is fully operational and up to the standards set by the manufacturer.
It has the proper licensing and insurance to be driven legally on public roads.
The Policy Has Become Invalid
In the event that you make a claim and your auto insurance policy has expired, you run the risk of not being covered. If this is the situation, you may be held fully responsible for the expense of any damage incurred, whether it be to your car or to the car of another person. In order to safeguard your safety, you must take the following precautions:
You Have Not Missed the Deadline for Renewing Your Auto Insurance Policy
The vast majority of insurance providers place strict deadlines on when policyholders must give notice that they intend to renew their coverage before the policy in effect expires (this can vary between insurers). If this is not done, the coverage will be canceled, and the premiums for a new policy will be higher when it is purchased at a later point in time; therefore, it is important to keep track of the relevant dates.
A Motorist Under the Effects of Drugs or Alcohol
Your driver's license could be canceled or suspended if you're found to be guilty of driving under the influence of alcohol or drugs (DUI). Your auto insurance policy can also be canceled by the insurance company that you choose. If you decide to purchase a new policy in the future, you will be required to pay significantly higher premiums.
Neglect (Driving Dangerously)
If your insurance claim is denied because you were negligent, it indicates that the insurance provider thinks you were to blame for the incident that caused your accident or injuries. The inability to act with the level of care that a competent adult would've exercised under the same situations is what the law refers to as neglect, and it is a term that comes from the field of law. One typical illustration of this is the scenario in which you were responsible for an accident because of your careless or excessively fast driving. Your claim will most likely be turned down if it turns out that you were negligent.
A Car That is Not Safely Parked
If you park your car in a secure location, there is a good chance that your insurance claim won't be rejected for this reason. Be sure to park in a well-lit area, and if at all possible, park near other vehicles or houses that could offer supplemental security against theft.
Before you walk away from your car without supervising it, double-check that all of the doors are secured and that any personal possessions have been removed. Before you lock the doors and walk away from the car, if your car is equipped with a remote starter, you need to ensure that it is turned off by pushing the start/stop button. If the start/stop button isn't within reached from the interior of the vehicle (as is the case with many vans), then you will need to manually lock each of the doors before getting out of the vehicle and instead utilize the immediate access keys when pushing this button.
Racing at High Speeds
Your auto insurance policy will not protect you if you accelerate your vehicle to test its top speed. Competing against another individual or vehicle on a public road in a race. The majority of states consider racing to be illegal, and drivers who are found guilty of racing face both monetary fines and possible prison time (in addition to having their licenses suspended).
The cars of drivers involved in a collision that was induced by racing could also be clamped and/or seized by police; drivers in this situation will, once again, be liable for paying any expenses involved with the accident that occurred as a direct consequence of their actions.
Inadequate Protection for the Car and/or Maintenance
Theft and other forms of criminal activity in South Africa are serious matters that shouldn't be underestimated. You must carry out the following procedures to avoid having your claim turned down:
Take the necessary precautions to keep your car safe. If you own a garage, you should ensure that all of its doors are locked, as well as the gate and that it is thoroughly closed and locked. In addition to this, check to see that every door that leads outside has both an inner bolt and a lockable deadbolt or padlock installed on it.
If neither of these alternatives is available to you, your best bet is to find a public parking lot that is monitored by closed-circuit television cameras and leave your vehicle there. In certain circumstances, it may be necessary to install a vehicle tracking system in your car. This device can assist in locating your car if it has been stolen by dishonest individuals who are attempting to defraud insurers by submitting false statements for costly components such as engines or transmission systems, or even entire cars.
A Collision That Was Brought on by an Unlicensed Driver
Your claim might be denied if the person who caused the accident did not have a valid license to operate the vehicle in question. These are the following:
The individual who was operating the vehicle did not have permission to do so. If a worker drives company vehicles but is not permitted to take clients home after corporate events, and then gets into an accident with a particular client while traveling home from a function (even if they're both drunk), you cannot file a claim on this insurance plan.
The individual who was accountable for the incident was not authorized to use the vehicle, and the vehicle's owner had not given them any permission to do so (for instance, if someone steals a rental car).
Conclusion
The most effective way to avoid your car insurance claim from being denied is to drive safely and stay out of accidents. This does not imply that you have to give up driving, although it does imply that it is essential for you to have an understanding of how these things function to be able to select the appropriate actions.
When you submit a claim on your car insurance, you are going to need to make sure that your plan is in good standing and that you're not driving a car that isn't roadworthy. Before making any payments to you, your insurance provider will require evidence that verifies the state of your vehicle.
Your insurance company has the right to refuse to pay out on the claim if the accident was your fault or if it happened while you were under the effects of alcohol or drugs. Their choice cannot be overturned, and there is little point in arguing with them about it. Make sure you and everyone else on the road are safe by following all of the preventative measures that are required.